I love stockings - for us they are one of the main presents on Christmas Day. Otherwise, our kids each receive one (or two) books and a shared family present. We try to keep it simple and attempt to stay away from getting carried away. I aim to fill stockings with less than 8 edible treats (especially for the younger kids), 3-4 small toys, a game/puzzle/learning supplement, a craft supply item, and a practical item or two. And an orange all the way in the toe of a stocking.
(Did anybody else have that as a tradition growing up?)
It's a fun treat for me as the mama to find perfect smaller items that fit into the stocking, and in attempts to fit the criteria I give my list, I start early, so I'm not too tempted to just buy stuff in order to equally fill each person's stocking.
There are so many "stocking stuffer" ideas swirling about my junkmail inbox. And half of the ideas are that, just more junk that post-Christmas gets to help clutter up your house. I'm sharing
a few ideas that are quality items that are practical as well as fun
. They will make great additions to your house as opposed to something you'll want to get rid of as soon as possible. I always like to first try to find things that are well made, and at a good price. From there, I try to hit as many of the following categories as possible. Good luck as you fill up your little ones' stockings for Christmas!
O = Organic G = Green/Eco-friendly U = Made in the USA
H = Handmade C = Can probably be found Consignment/Used
D = Can be DIY
Note: I have an almost 1 and a 3 year old, so I'm aiming this list towards 0-5 year olds.
Ages 1-5
O, G
Prepackaged snacks are something I tend to stay away from, but Annies is my go-to brand when I want to get a treat. Their crackers, gummies, and cookies are all tasty, and you should be able to pronounce/recognize everything in the ingredient list.
Anamalz by Habe
Ages 2-5
O, G
We have several of these little guys, and they are so worth the price. My 11 month old plays with them, but the company recommends for older kids due to small appendages. Perfect for imaginative play!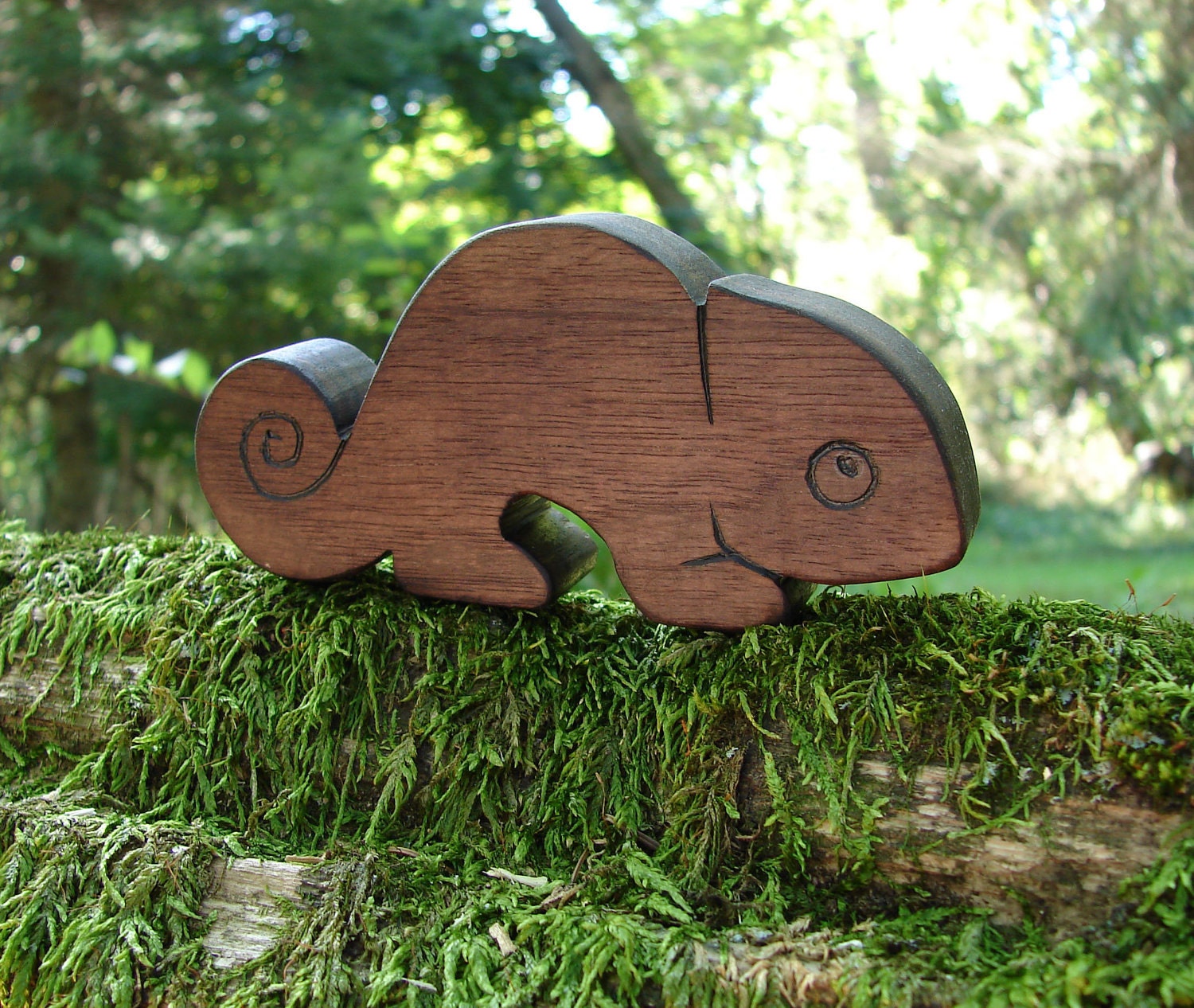 Snapdragon Fortress on Etsy
- featuring of charming wooden + knit animals
Ages 0-5
G, U, H
I have not purchased any of these adorable animals as of yet, but they're on our wish list. I hope to one day have a large collection of these types of wooden animals as a part of our living room decoration/invitation to play. Support handmade, and get some to add to your house!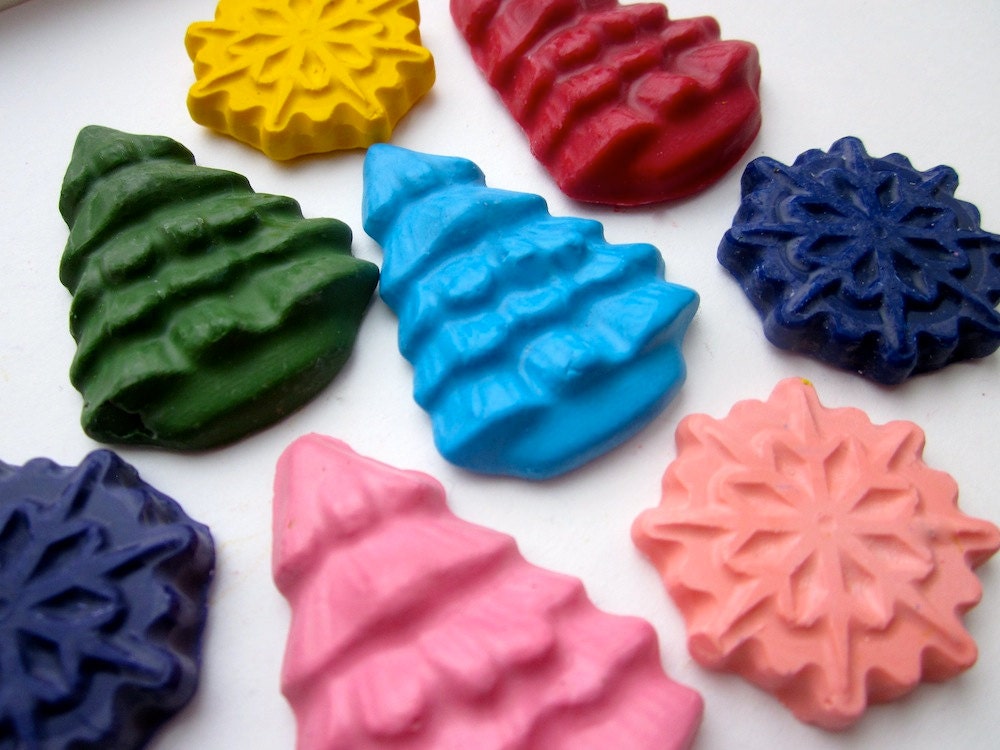 Fun Shaped Crayons
Ages 0-5
G, H, D
Crayons are fun anyways, so shaped make it even more of a treat. Easy to DIY by recycling broken crayons from your stash, or there are countless shops on Etsy that sell myriads of fun shapes.
Plan Toys Starfish Kaleidoscope
Ages 0-5
G
We recently purchased this little guy as an easy teether/entertainment for the wee one. Made of recycled materials, this star can be hung on your tree as an ornament, enjoyed by a tiny teething toddler, or as a way to explore light with a preschooler.


Musical Instruments: Wood Block w/ Mallet
Ages 0-5
U, H, C
Musical Instruments are a great toy to include - bells, castanets, cymbals, and other small noisemakers are fun for little ones (though not always for mama's ears). I've found several of ours at consignment sales and used stores.
Le Toy Van Figures
Ages 3-5
G
I found these little figures this past summer - we have a cowboy, but after looking them up online, I found that LeToyVan also makes everything from Princesses to Vikings to Pirates to countless soldiers from through the ages.
Also see:
Melissa and Doug Wooden Doll Set
as another figure set for preschoolers.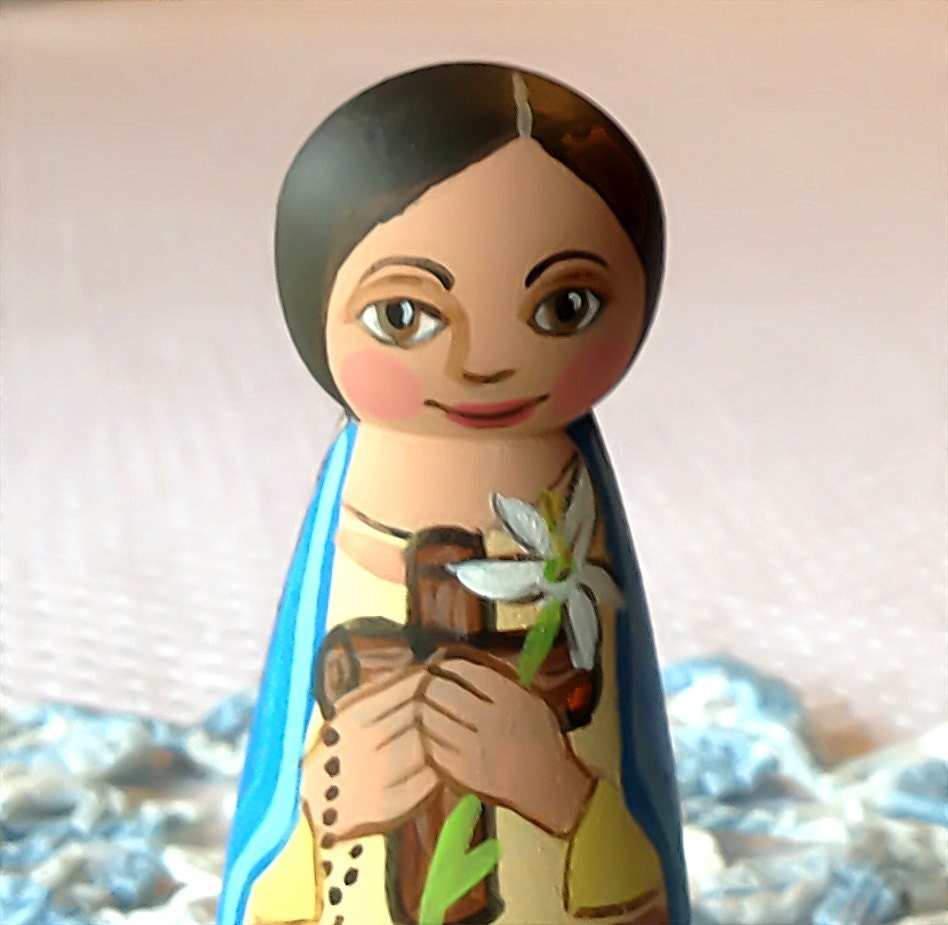 Painted Peg People
Ages 2-5
H, D
Can I just say how much I love peg people? There is such a variety, too! Just search 'peg people' on Etsy to see what comes up. OR, if you're feeling brave, man the paintbrush yourself!
For making your own, you can buy the
Seedling Create Wooden People Kit
or just the
Wooden Peg People
and buy the extra supplies on your own.
Fabric Food - Carrot by Haba
(or other wooden/fabric/felt food)
Ages 0-5
ALL
A wonderful addition to the play area of any little person, play food encourages learning about real foods, cooking, serving one another, and interacting with others. I love it! Watching my boys play kitchen together is one of my favorites.
Go Fish! Card Game
(or other simple games)
Ages 3+
Fun learning at its best! We started introducing Dom to simple games at 2, and at this point they're a regular part of our weeks. A perfect gift to encourage learning! Think dominoes, card games, pick up sticks...
Indestructibles Books
Ages 0-2
(Sets on sale TODAY at
babysteals.com
)
We just discovered these brilliant books - they're tear free and waterproof. They don't have words, so my 3 year old is a bit bored by them, but they
can
be used to encourage open storytelling. And they're great for babies as they can be chewed on and mauled in pretty much any manner and still be ok.
Lifefactory Glass Bottle
Ages 0-5
G
Practical gifts can still be fun - think patterns, fun colors, and so forth. These bottles are pretty amazing - super hardy glass encased in a silicone shell. Unless you're aiming to break them, they're hard to crack.
And if you want even more, here are
a few more ideas
to look into:
Reusable sandwich bags (in fun prints), finger puppets, playdough (make it a home but add fun components like scent or sparkles!), socks, natural bubble baths...
Linking up to Little Holy Days!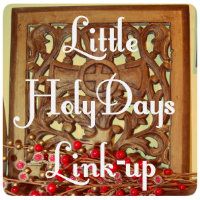 Want to follow my blog?
It's easy - subscribe via the RSS or email links in the top righthand corner.
All rights reserved. ©Sarah G. Ortiz
::This blog post may contain Amazon Affiliate links.
By clicking through to make a purchase, you help to financially support TO+M::