Checking in with my five favorites. I've been looking into some gifts that I owe people, which has led me to searching out rosaries, chaplets, jewelry, and the like. Thus, I give you this Volume's collection of lovely religious products that I would love to have.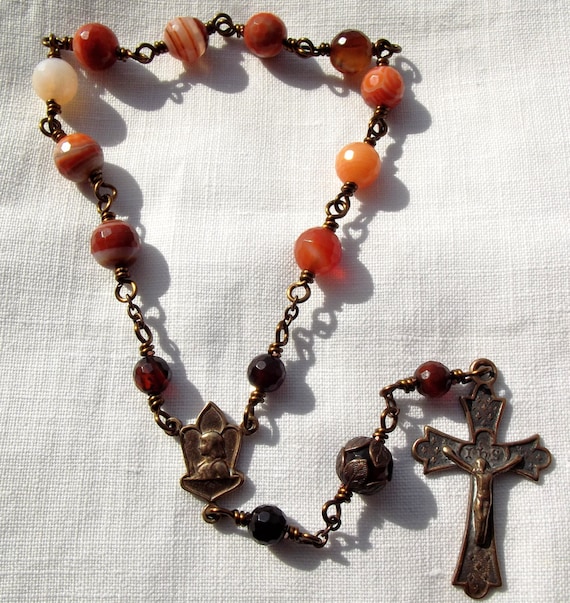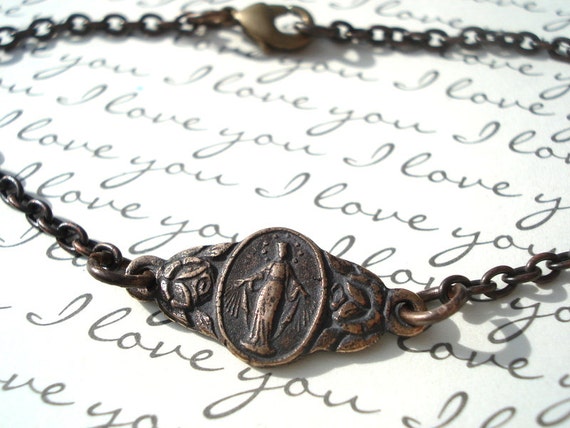 A perfectly simple piece of jewelry, this
Blessed Virgin Mary bracelet
by Unfolding Rose features a Miraculous Medal surrounded by the roses of purity. I love bracelets but rarely wear them due to many of them being so bulky. This sweet and thin chain would definitely fit my stipulations for the perfect sizing.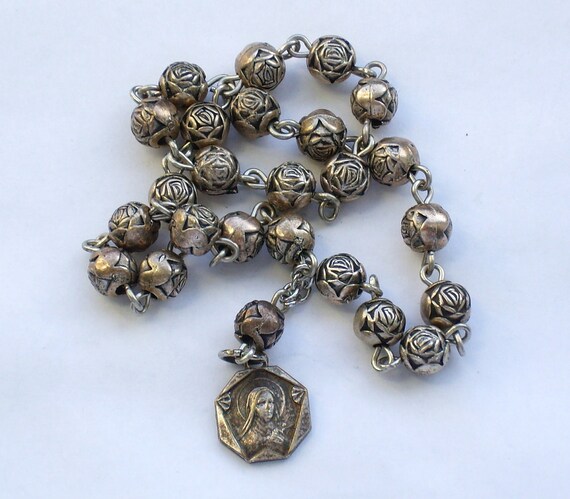 A
vintage St. Therese of Lisieux Chaplet
is another find from the week. Love the carved metal roses, especially since I'm not much of a pink girl, and most St. Therese stuffs tends to be in that shade.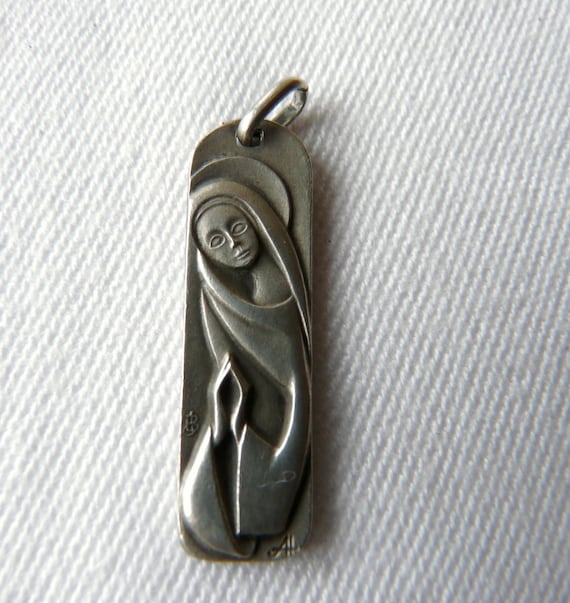 Love this simple
Vintage Virgin Mary Pendant
. My favorite part about pendants is their interchangeability. As long as you have a few chains and cords that allow for their pendants to be switched out, there is so much variety there. This pendant's modern appeal is quite lovely. And I have the perfect cord for it...
And lastly, another single decade rosary, this
Holy Mother and Child
version from Morning Star Rosaries has such beautiful blue beads. Love it.
Linking up with the ever fab MoxieWife today!
Want to follow my blog?
It's easy - subscribe via the RSS or email links in the top righthand corner.
::This blog post may contain Amazon Affiliate links.
By clicking through to make a purchase, you help to financially support TO+M::