Back with a theme again this week as I link up for Five Favorites - this week: Spring clothing for the littles! Oh man, I have so much fun finding new clothing for my boys. Heaven help me if I'm ever blessed with a little lady... Last week's huge consignment sale pretty much outfitted my boys through the fall, but because of that high last week, I'm still kinda on a clothes roll.
Zutano is one of my all time favorite children's clothing companies, and this
Navy Beluga Bodysuit
totally confirms why. Though unless you've felt the fabrics they use, I'm not sure you can fully love their clothes for all they're worth.
These shoes
are just too adorable. Eco-friendly, handmade, and so sweet to boot. We don't own a pair yet, but one day, I am pretty positive, we shall.
I figure if you're going to wear T-shirts, you should aim for as awesome as possible. I think this
Knight T
by Winter Water Factory qualifies. The price is definitely a little steep, but I still like it.
Girls clothes are so often pink (not a favorite color of mine). Not that I have a little girl to dress, but if I did, this Mini Boden
Applique Pinnie
is too cute.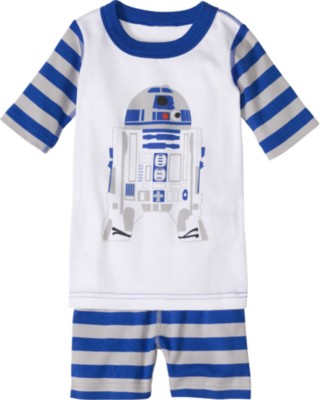 For all the geeky kiddles out there, check out these
R2D2 PJs
from Hanna Andersson, another favorites of mine. The Hannas we own pretty much still look brand new despite loads o wear.
Linking up with the fabulous Hallie over at Moxie Wife today!
Want to follow my blog?
It's easy - subscribe via the RSS or email links in the top righthand corner.
::This blog post may contain Amazon Affiliate links.
By clicking through to make a purchase, you help to financially support TO+M::